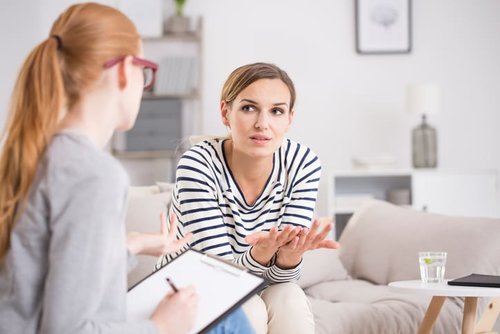 There is a strong connection between substance abuse and mental health illnesses. In many cases, people self-medicate with alcohol and drugs to ease the underlying mental health conditions. Also, long-term use of these substances can lead to severe mental health conditions.
Three standard terms usually describe such an occurrence. They include dual comorbidity diagnosis and co-occurring disorders. People use these terms interchangeably to refer to someone struggling with a substance use disorder and other mental health conditions.
However, there are some differences between co-occurring disorders' comorbidity and dual diagnosis. It is important to understand their differences when getting treatment for mental illnesses and addiction.
What Is a Co-Occurring Disorder?
A conquering disorder is a term that describes a situation where you have a mental health issue that causes or occurs as a result of substance use disorder. Some mental health disorders like anxiety and mood disorder are Common.
Research shows that 60 to 75% of Adolescents with an addiction also have a co-occurring mental health illness. Some common co-occurring mental health disorders that cause or occur as the result of substance addiction include:
Panic disorder
Bipolar disorder
Social anxiety disorder
Post-traumatic stress disorder
Traumatic brain injuries
Borderline personality disorder
Schizophrenia
Depression
Attention deficit hyperactivity disorder
What Are the Common Symptoms of Co-Occurring Disorder?
The common symptoms of a co-occurring disorder include:
Sudden changes in behavior
Withdrawal from family and friends
Using substances under dangerous conditions
Tolerance to the impacts of substances
Loss of the ability to control substance abuse
Withdrawal symptoms if you don't take a substance
The need to use alcohol or drugs to navigate everyday life
Risky behavior as a result of substance abuse such as unprotected sex or sharing needles
In some cases, substance use disorders and mental health disorders don't occur at the same time. Also, you could discover new co-occurring disorders as addiction treatment progresses, such as hidden mood disorders.
People commonly experience withdrawal symptoms that mask or mimic symptoms of an underlying mental health issue. Therefore, it is important to get treatments that observe the patient for co-occurring mental disorders to address any issues before they cause severe consequences.
What Is Dual Diagnosis?
A dual diagnosis is when a health professional diagnoses you with two or more disorders at the same time. In a broad sense, it is the diagnosis given for comorbidity and co-occurring cases. The diagnosis covers both physical and mental health issues. Some physical issues dual diagnosis covers include:
Lung scarring
Tissue death
Cancer
Mental-illness
Hepatitis B infections
AIDS infections
Heart disease
Chronic constipation
You can argue that most of these diseases occur as a result of substance abuse. However, they are still separate diagnoses.
What is the difference between Dual Diagnosis and Co-occurring disorders?
The main difference between dual diagnosis and co-occurring disorders is the type of condition in the diagnosis. Co-occurring disorders are diagnoses of mental health issues and substance use disorder. You can also say it is exclusively a mental health diagnosis of two disorders because research shows that addiction is a disease. Dual diagnosis is a diagnosis for both mental and physical conditions. A dual diagnosis is also known as comorbidity.
Get Help From Villa San Miguel by Infinity Recovery
You can get comprehensive treatment for co-occurring disorders and dual diagnosis from Villa San Miguel Detox and Wellness Centre. Our goal is to help everyone affected by addiction, from the patient to the family. We at https://www.vsmdetoxaustin.com/ offer personally tailored therapy expert medical care and ongoing engagement with our patients. Call us today at (844) 206-9063 to get help.